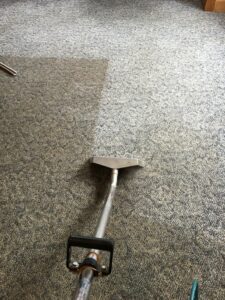 While springtime always seems to come late to New England, it's finally here, and that means it's time to get to spring cleaning. Carpets and upholstery such as sofas and chairs have all gathered dust and dirt from months of winter use, so now it's time to get the dirt out.
The benefits of clean carpets and upholstery
Did you know that one out of every three individuals in the United States suffers from a respiratory problem such as allergies, asthma, bronchitis and sinusitis? It's true, and many of these conditions can be aggravated by dust and dirt in our homes.
Carpet and upholstery cleaning can make an enormous difference in how we feel, not only because our carpets and furniture look better, but because they can help us breathe better.